Sales Quote
Get Value Added Resale Quotes
Contact Info
If there is a quote that you wish to invite to bid on , please send us an e-mail @ sales@dologic.com
Partnership
Looking to team up with an 8a company for a solicitation ?
Contact Info
Please contact us with the solicitation in mind and capability statement @ bd@dologic.com
We'd love To Meet You In Person Or Via The Web!
Main Office: 2200 Kraft Drive Ste 1050 #1007 Blacksburg, VA 24060
Phone: 1.800.860.9005
Email: info@dologic.com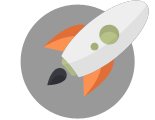 We're Here To Help Your Business Blast Off!
Through Creative Ideas, Innovation & Sheer Determination